Getting Back into the Swing of Things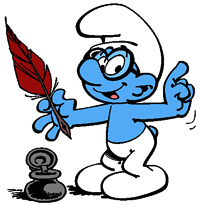 It's been a long and unnecessary hiatus on here so if you're still with me — I'm talking to you, Angie, out there in Arizona — thank you.
I still like to think of this place primarily as a personal finance blog overflowing with an abundance of incredibly useful advice though I must confess it did turn into a bit of self absorbed mommy blog towards the end.
But, really, you should see my Facebook page.
But I think the best response I ever received from a reader was along the lines of "You could write the phone book and make it a fun read."
I should probably stick to my true strengths, huh?
Finances are fun for me, and I'll still write about them, but I know that they're pretty mundane for the masses.
My kids are fun too but I know how painful it is to look at a family photo album full of people you've never met. I'll still write about them — and probably include photos of them too — whenever I think there's something worth telling.
But, really, I'm going to try to post more often on things like current events, witnessed road rage incidents, unusual items spotted on public transit, and poor fashion tips along with the occasional "how to" article.
Like, how to get your kid's soccer shin guards on while also driving.
Those bring in a lot of traffic for some reason…
And now to clean up nearly a year's worth of spam comments…