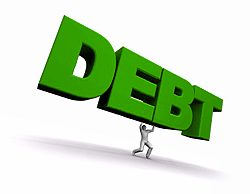 I'm now four weeks into to my 20-week auto loan payback plan and, while I stumbled out of the gate and ran out of money early on, things are feeling pretty good right now.
Just knowing that I'm 20% of the way there, already, has me motivated to keep going and I think I've managed to settle in to this new budget.
To date, I haven't been able to send in an extra dime over what I'm already aggressively paying down on a weekly basis but I'm sure that as the balance remaining falls within a striking distance, I'll be able to scrounge additional funds somewhere to rid myself of my largest monthly non-mortgage expense.
At worst, just 16 weeks to go.
My gut tells me it'll be gone 12 weeks from now — week 16 below.