Daydreaming of Impossible Wealth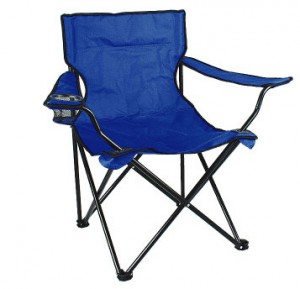 Youth sports are funny. On the sidelines, as parents, in our cheap folding chairs, we're all pretty much equal.
Sure, there's some judging going on based on the vehicles we drive up in but, for the most part, even a relatively new Nissan runs around $40k.
A hefty price tag for, well, a less than luxurious ride.
It's once the Facebook connections start to take hold and the inconsequential birthday invitations start coming in that you get a glimpse that some of these folks are, well, "living the life".
You know, tennis court in the back yard, kitchen that could easily seat 30 people, and multiple staircases…to their 3rd floor library.
In fact, lately, while it's hardly true, it still feels like we're the only ones who lack these things…
A classic "not" keeping up with the Jones' type of deal.
One kid, whose parents I went to high school with, lives in a $6 million dollar home. I can't even imagine.
Anyway, while driving around aimlessly last week with the kids killing time until swimming lessons started, I stumbled into a neighborhood of homes that, when I'm not dreaming of living in a 5000 square foot Victorian home from the 1800's full of secret passages, was full of McMansion style houses that I picture myself in when I'm in my 40's and raising my kids.
Newsflash… that's just a year away. Ack!
So I scoped out a couple of them on local real estate sites to get a glimpse of what the interiors look like and, yep, as expected, they're all really nice. Duh.
Price tags hover around $650k.
No, not 6 million dollar homes but, really, who needs a full blown movie theatre or bowling lanes in their house? Not me.
Again, I can't imagine.
A $650k mortagage, excluding taxes and insurance (like my current mortgage) would run around $3200 per month.
Yeah, I can't swing that.
But… if I were to sell my current house for $200k (maybe a stretch, maybe not) and come out with $130k (subtracting out the outstanding mortgages) and apply that as a downpayment, well, the monthly mortgage payment would then drop to under $2500.
Considering I've been paying that amount on a CAR PAYMENT — alongside two mortgage payments — with relative ease, well, now things are becoming a little bit clearer…
Financially, we could totally afford to move to a new home that's double (or even triple) the size of our current one.
In fact, once we're done paying daycare bills, gasp, even a $3200 per month mortgage payment would be totally do-able.
Am I really convincing myself that I should/could trade up from my first home (that I paid $141k for) all the way up to a $750k+ home?
Yeah, kinda.
I mean, I wouldn't need to build that 3-car garage anymore cause, well, the new house would already have a 4-car one.
And even though we already have enough room in our house for each kid to have their own room…if we moved, they could each have their own bathroom (and staircase too)!
All kidding aside, though…
It's the brief moments of weakness like this that I feel I do need to "keep up".
Thankfully, reality always sets in (along with my own incredibly high-end personal "vision" of myself) pretty quickly, and I'm happy with where I am.
I know I could have a $750k house if I wanted to…
Perhaps it's not the wisest financial move (not investing in real estate in a upward fashion) but I can't say I've had a sleepless night over money for over a decade now.
It's pretty comforting knowing that I "could" pay off my mortgage pretty much anytime I'd like.
Moreso than the comfort a $750k house could give me.
Most of the time, anyway!