Decisions, Decisions, Decisions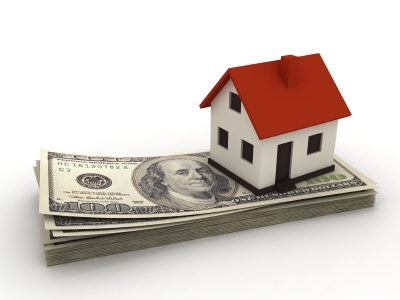 Back during the summer, I posted some things about potentially purchasing a $750k house as kind of a 'toungue in cheek' type of deal.
But the more I thought about it…the more it started to, well, make sense.
Say, for instance we nixed the plan to build our extravagant 3-car garage and instead put that money towards a down payment on a much larger (and nicer) house that already had a three car garage and more bathrooms and an updated kitchen?
And then I started perusing real estate listings…
Before long, we were doing drive-bys. And we even nearly attended an open house a couple of weekends ago.
Things were starting to "get real", as in, we should probably tell our architect that our renovation and addition plans had changed drastically… we're moving instead.
It all made sense.
Bigger house, better neighborhood, better schools, and a house that wasn't still in need of major, not to mention expensive, updates. We could get everything we were looking for elsewhere…at a price we could afford.
The timing all seemed right.
So my wife and I finally found 7 minutes to actually discuss something that adults should probably talk about every now and then, you know, without one of the kids interrupting…and we made our decision.
We're gonna stay put.
While we're probably in the midst of a once-in-a-lifetime opportunity to purchase the type of house we've only dreamed about, financially, it just feels too risky.
Our current location is close to major highways — not so close that we can see or hear them or anything but it doesn't take us an eternity to get to them either.
We're close to "stuff" like grocery stores, Targets, Walmarts (ugh), banks, restaurants, you name it.
During my time in Canada, I can't tell you how much it sucked to have to drive 45 minutes just to get to a mediocre shopping mall full of dollar stores. And I never lived "in the sticks", either…
Where we are now, we can pick one of five malls that are all within 45 minutes, like good malls too, with stores with names I can't even pronounce. That's really convenient.
My wife really likes our neighborhood and the schools too.
We differ in opinion on those.
While our long established tree-lined street is great now, I've seen it decline consistently over the past dozen years or so.
Don't get me wrong, it's still nice, just not as "tree-lined" as suddenly everyone is paranoid that a tree is going to fall on them. Or something.
Maybe they just hate trees?
Can you tell we have one annoying tree-hating overly paranoid neighbor that likes to report EVERYTHING to the city?
Further, many of our "other" neighbors are elderly. Again, that's great in my opinion, but as time passes, "new" folks will be moving in. Based on the price point of their homes, well, I'm not sure the "new" neighbors will be of the same ilk…
Now I'm sure that when my neighbors saw me move in as a 25-year old, and the first thing I loaded into the house was my HUGE stereo system (currently covered in dust), they thought the same thing,
"There goes the neighborhood," but more recently two of the more modest homes in the area were sold and turned into legit crack houses.
Really, like you'd see on the news.
They went from little houses with an old man living in them to houses with broken windows and different cars coming and going at all hours of the day and some scary dude sitting on the porch staring you down… within a week.
No joke, one even had some sort of late night fight club in the street on a regular basis. Thankfully an arson charge and a couple of foreclosures took care of it but for a good five years, that area of the neighborhood went down hill really fast.
For the following five years, the houses were boarded up. Yeah, eye sore. Big time.
Both have since been purchased by development companies, totally gutted and renovated, and currently sit on the market… and have been for quite some time.
I pray they don't lower the price to the point that more scum move in…but that's what I fear for my neighborhood in the years to come when the current owners pass. These century-plus old homes will be considered entry-level.
As for the schools, well, my oldest in the only one currently in the school system and he's killing it, obviously. I switched schools at his age and survived so I wouldn't have a problem switching him now.
Unfortunately, there isn't a SINGLE home in his current school district, on the market or not, that will suit our family's needs so if we were to move, he'd be in a different school (and likely a different town).
Of all of those issues, though, it's really the location and the conveniences that it offers that really weigh the most.
They always say, "location, location, location…" Well, we have that.
And then there's the financial aspect…
This part of the discussion took up at least 6 of the seven uninterrupted minutes we had.
As I've said before, probably to the point of boasting, we can afford a bigger home without issue. Maybe not a $750k one but we could very easily swing something with a $400k price tag. Easily.
Once the two young children are out of full time day care, well, that would be an additional $2000 per month to use at our discretion. No small sum.
But here's the thing that convinced us to stay put and move on with our original "build a garage" plan…
It's been OVER a decade since we've had a sleepless night worrying about money.
I can't remember the last time I had a bill that I was unsure how or where the money would come from to pay it.
If our car were to die tomorrow, we could go out and but a new one, same day. If both cars died at the same time, we could buy two.
Duncan's hockey tuition of $2500 out of the blue, no problem. Sure, it sucked making that payment but we could do it. And it didn't mean we had to not pay something else.
Just last month, we decided we needed a new mattress. Five minutes and $800 later, we had one on it's way. It's awesome, by the way.
I'm not so far removed or so wealthy to not know that most people would have to save up for things like this.
I might sound like I am but, truthfully, I know I'm in a *very* cushy place to be able say those things.
And a lot of that is due to the fact that the house we live in isn't beyond our means. It's not far below our means. In fact, it's probably just about right.
So, yeah, I don't know if we'd be the "true" definition of house-poor if we moved to a larger home but just taking in our current situation — even if the opportunity to make it so much better is right there for the taking — I'm not sure I want to disrupt the path we're on.
We're in a pretty good place.
And a garage addition that will nearly double the size of our home (putting it in range of the home we've been looking at) won't mess that up.