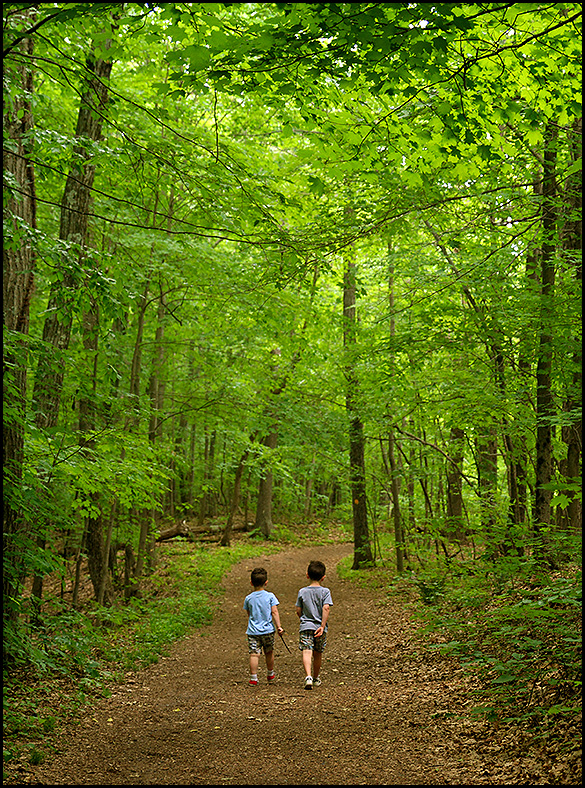 I'd originally heard about this "challenge" from the Connecticut Department of Energy and Environmental Protection back when there was still snow on the ground and put the idea on the shelf.
Basically, it's a challenge to complete 14 hikes in the state during the calendar year — take a picture of yourself at the trailhead and then another at a location/landmark they specify somewhere on the hike.
As a reward, if you complete 10 hikes, you'll receive a medallion and if you complete all 14, there will be a drawing for a fancy hiking staff.
Ahhh, the things the state government can afford to money on.
For me, it's not really about the medallion or the walking stick and I'm in no way upset that my tax dollars are going towards silly (likely plastic) medallions or walking sticks.
It's more about something fun, healthy, and inexpensive to do with my kids.
With our weekends being so busy, we're a little behind schedule to get them all done but I printed out all of the "adventure maps" for the kids to carry on the hikes and plotted out the order in which we'd do them.
Yesterday, our first hike was to the Heublein Tower in the Talcott Mountain State Park in Simsbury, Connecticut.
We've been there before…but this time it felt more like a quest.