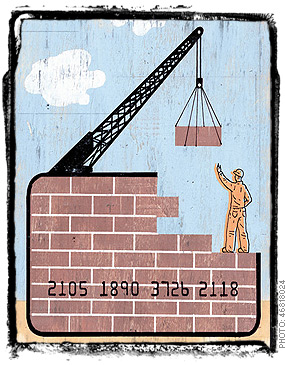 Step 1. Halt savings and eliminate credit card debt.
Okay, that's the only step so far…
For years now, I've but making auto-tranfers to an online savings account four times per week. Overkill, right?
Well, two of the days are to cover for my property tax bill and homeowners insurance premimum (both of which I pay out-of-pocket instead of from an escrow account attached to my mortgage).
I'm not halting that as I'd hate to come up short when those rather large bills come due. It'd be financially crippling…
But I am halting the other two days worth of weekly tranfers which add up to $250. Each week. Or over $1000 per month.
Yeah — it was a pretty aggressive savings plan and it worked great until I started pulling cash out the other end…
So now I'll have an "extra" $250 per week to throw at the credit card debt which should have a real noticable effect.
Current balance is: $4887.53
Game on.