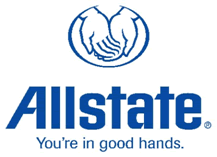 Yesterday afternoon I received my auto insurance renewal from Allstate in the mail.
With the accident back in May, that resulted in a repair bill that indicated that they probably should have totalled the car, I wasn't expecting good news.
But it was good news.
It doesn't appear that my rates have gone up — and having been with Allstate for years, I was never ushered in to the "Accident Forgiveness" plan that they advertise so heavily — so I really expected them to jump (or have them drop me entirely like they did with my homeowners insurance.)
Total bill is still an outrageous $1071 for six months.
Is it just me, or is that really high for a 30 year old married male with no tickets and just this one accident on his record?