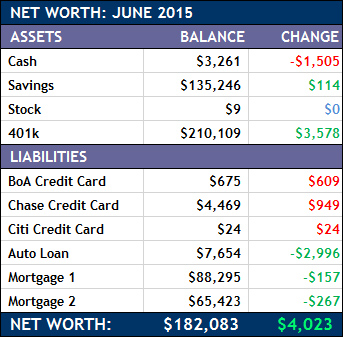 So the good news is that I'm still on the up-and-up when it comes to the bottom line.
Clearly, my all out assault on the auto loan is making a HUGE difference with just shy of $3k falling off of the balance during the month of May.
On the other hand, it's apparent that I'm not paying down my credit cards very much at all and, to my surprise, actually, I'm using them more frequently than I thought I was.
This is due largely in part to expenses incurred during a last minute mini-vacation we took during the Memorial Day weekend, a tablet purchase for my son's 6th birthday, and some rather expensive license renewals for my side business.
Thankfully, if they're not annual expenses, they're really infrequent ones so the month of June should look a lot more attractive.