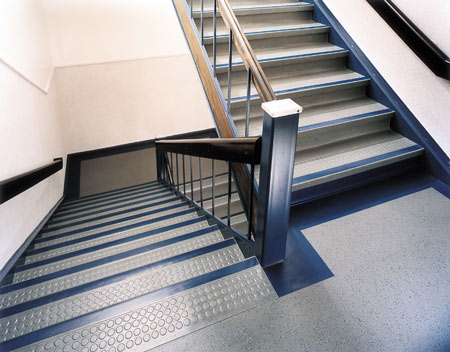 Everyone knows about elevator etiquette.
Seemingly, anyway.
You know, where you let people off before you get on? That type of thing? Even my 4-year old knows…
Bafflingly, there are actually countless people who are apparently unaware that's how it's supposed to work.
Whatever, that's fine by me as I'm a stair climber.
I take the stairs at work at least nine out of ten times — and only take the elevator when it would be socially awkward not to, like, when I enter or leave the building with someone I know.
The unwritten rule in a stairwell is kinda like the rules you should follow on a desolate sidewalk or even a grocery store aisle — you don't pass people that are moving the same direction as you are and you NEVER ride their heels either.
(This rule, of course, doesn't apply on busy city sidewalks that are both wide enough to not make it awkward and crowded enough so as the slower of the two parties doesn't feel at all threatened or hurried.)
So, without fail, every time I'm cruising down the stairs at a pretty decent clip — skipping a stair with each stride — some bonehead on a lower floor enters the stairwell and procedes downward slower than those darn folks that stand stationary on those people movers at the airport…
Ugh?!
For real, people! Those people movers are so that your walking speed is increased dramatically…like almost a 100% increase in speed.
They're not for standing on!? Argh?!
Anyway, in the stairwell, it drives me bonkers.
I mean, I know they heard my pace in advance as they opened the door so they're totally aware that now I'm behind held up.
Are they going slow on purpose?
I can never be certain as etiquette requires that I stay back at least one landing but, c'mon, seriously…
If your standard stairway pace can't beat an elevator down 10 stories or up at least 5 stories, well, take off your FitBit and stay out of the stairwell.
We don't want you here.