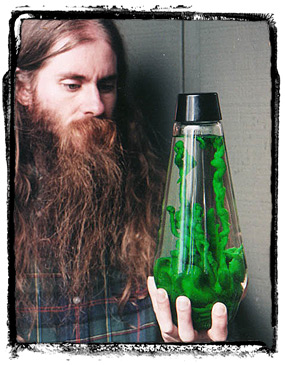 I often complain about how the invoices that I send out for my side business each month never seem to get paid on time, in full, or, at all…
Yesterday's mail had two checks in it — one was for $150 from a client that has always paid promptly and the other was for $40 for some photo prints that I'd had done up last week.
I deposited them this morning into my checking account like they were nothing.
Sure, in the past I was dropping in checks totaling $3000, so an extra $190 might not feel like very much anymore, but I can't tell you what I would have done to get checks for $190 ten years ago.
Do you know how much crap you can buy on eBay for $190?
I've been jonesing for a lava lamp for nearly 20 years, and I know they suck because my sister had one, but still, I could probably get like 6 or 7 of them for $190…
Man, I'm almost salivating at the thought…
(Mom — do NOT get me a lava lamp for Christmas.)
At the onset, right out of university, I started my side business to bring in disposable income. Plain and simple — it was supposed to be for crap on eBay, video games, hockey tickets, hockey jerseys.
Somewhere along the line, though, it turned into income that I counted on. It wasn't disposable income anymore (probably a good thing as the checks began to get larger and larger) and before I knew it, I felt trapped — not by my *real* job, but by my side job!?
I wouldn't be able to pay all of my bills if I didn't work each morning before work, again after work, and every weekend too.
That wears you down… and for the most part, that type of lifestyle has passed.
I wish I could say that this latest $190 could be classified as disposable income, you know, like it used to be.
Not there yet…
I'm already transferring it from checking to savings…