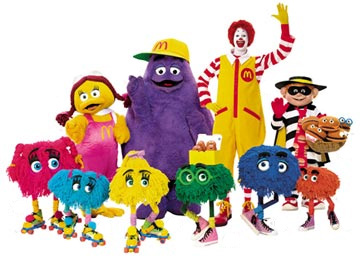 I've recently rediscovered my love for McDonald's hamburgers.
At one point in high school I was convinced that I could eat two McDonald's hamburgers for every meal indefinitely.
Not to date myself too much but back then a McDonald's hamburger was 59 cents. Two of them came to exactly $1.25 including Connecticut sales tax.
That meant that the quarter that I pocketed each weekday from the lunch money my mother gave me was enough to buy a late night weekend meal with my friends after an evening spent at the video game arcade.
Okay, if that doesn't date me, I'm not sure what will…
Seriously, how did video arcades survive into the 1990's?
Anyway, for a few years there in my twenties, I was starting to think that maybe my father might have been correct in avoiding McDonald's like the plague during my childhood while repeating something along the lines of "Someday you'll stop wanting to go there…"
I still visited McDonald's now and then — usually because their fries are the best around if you're lucky enough to get a fresh batch (a rare occurrence) — but I really hadn't ordered a hamburger in quite some time…
So a few weeks ago, I had a craving for a McDonald's hamburger… Wow — I'd venture to guess that I had my very first hamburger there in the late 1970's and today, in 2010, they taste exactly the same.
There's just, well, I don't know what to call it, but there's something about the texture of those bland and flavorless little onion bits and the piping hot pickle and the less than fresh bun that looks like it's been stepped on.
It's like peculiar form of perfection.
They're not 59 cents anymore but they're still a pretty decent bargain.
So last weekend I introduced Duncan to McDonald's:
Here's to hoping he continues to enjoy their signature item for years to come…
…and avoids the cheeseburger.
That thing tastes like cardboard.