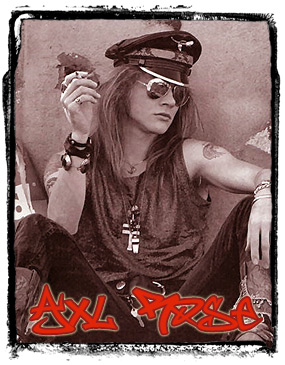 Guns N' Roses were last relevant when I was in high school. That was a long time ago.
It was right at the beginning of my sophomore year that they released the albums Use You Illusion I and Use Your Illusion II.
On bus rides to Cross Country meets, it was as if everyone was listening to one or the other on their Sony Discmans.
I didn't even have a real CD player at home yet, so I felt a little left out — that was okay though, I was a MUCH bigger fan of Metallica anyway like the metal-heads except I was never a metal-head… Made for some lonely bus rides…
Anyway, it wasn't long, we're talking maybe a week, before Nirvana came around and squashed them both…
In the case of GNR, I'd say that Nirvana all but eradicated them…
Until now…
Their long awaited album titled Chinese Democracy is set to come out tomorrow.
Yes, tomorrow!
OMG! OMG! Can you feel the excitement!
I, for one, am not that excited. Actually, I could care less — I just think it's funny that something that has been talked about and hyped since I was still in high school is coming out now. And still has some hype…
I mean, why? It's pretty apparent that it's going to bomb.
Kinda like that last INXS album… How'd that song go? "It ain't pretty…"
No, it wasn't…
But there is one good thing about GNR's album release…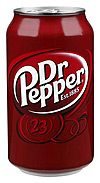 Dr. Pepper, in a silly sort of promo betting that the album would NEVER actually be released, said that they would give everyone in America a free Dr. Pepper when/if the album ever came out.
Tomorrow's the date and Dr. Pepper is sorta pulling a fast one by only offering the coupons on their website for 24 hours (LAME!), so don't forget to head over to DrPepper.com and print out your coupon.
But wait for tomorrow.
There isn't any mention of the promo there yet.
Again, lame… like the album.