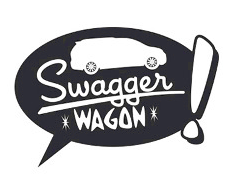 Ahhhh…that awkward period when you're paying off a loan and you either go over by a few cents by paying that final payment before the final due date or come up short by a few cents cause the lender tacked on a few more finance charges right at the end…
Daily interest charges and waiting for payments to clear always gets tricky.
I think it was when I paid off the BMW, my monthly statement provided a "Payoff Amount" and as I was nearing the end, I sent them that exact amount.
Turns out, since I paid it when I received the bill and NOT when the payment was due, I'd overpaid by a few dollars.
No joke, it took over two months for them to refund me my over payment and send the title too.
My assumption is that before they give up the title, the books need to line up…and they didn't.
Of course, this was all way before bank websites were as e-friendly as they are now.
And, as luck would have it, my auto loan and my checking account are both with Bank of America.
The site claims that I can make same day payments but anytime I do that, it's far from "instant" and still takes a day or two to show up as having actually happened on both sides.
Usually they take my money out of checking first…and then a day later apply it as a payment to the loan.
Same day. Yeah, right…
Probably some sort of federal banking oversight loophole that allows that kind of crookery.
Anyway, the remaining balance on the loan, as of today, is $2001.03 and that falls within my red zone.
It was payday today so I'm paying it off in full — using the currently listed "pay off amount" of $2001.35 (an extra 33 cents) and "borrowing" from my savings to cover any potential shortfall before I'm paid again.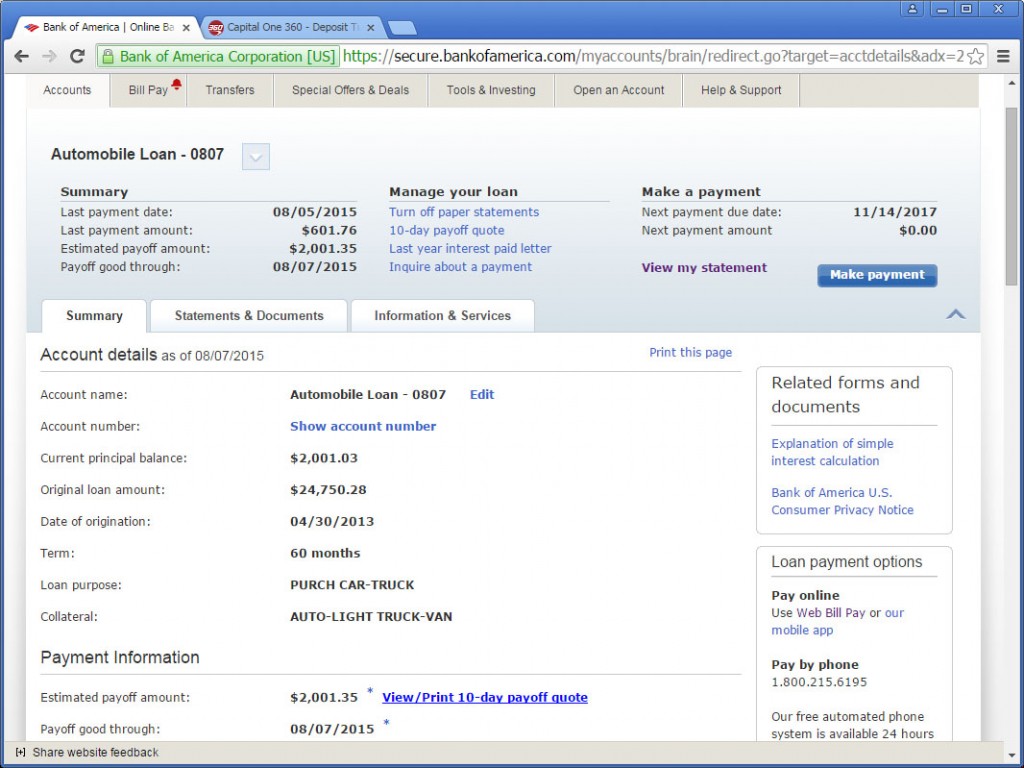 Anyone want to be that then this all clears, though I paid within the listed "payoff good through" date window, that I'll still owe them a dime or so?
History repeating… but, ahhhhhh, it feels good to own all of my cars again…