…and this is what an Emergency Fund is for!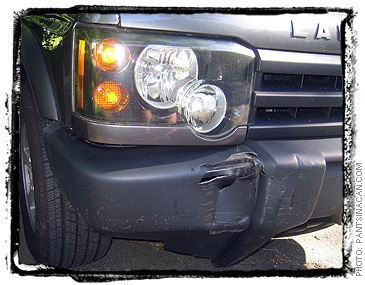 So, last, last Friday, I got into a fender bender.
The details aren't terribly important (I feel that I got screwed) but I decided not to get the insurance company involved and just have the repairs done on my own dime to put it all behind me.
On Monday, we dropped the car off at a local body shop.
On Thursday, it was ready and looking good as new.
Total damage was $1200-something…
I stopped in to pick it up, pulled out my wallet, and then they said, "Oh, we don't take charge cards…"
Say what?