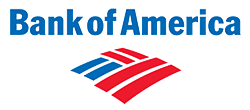 As the siding project over the summer, which is still ongoing, I might add, squashed any chance of me reaching my original financial goal for 2007, I've had to scale back my lofty goal, for now anyway, and revisit things.
(I'll save you the time — the original goal was to reach a net worth of $100k by the end of the year.)
The new goal is to have my Bank of America Business credit card paid off by the end of the year.
As of this morning (when I just made a payment of $600), the balance is $4000 at a 9.9% rate. There are two and a half months remaning in the year — roughly 11 weeks. That works out to about $375 that I have to knock off the balance per week.
Ouch. That sounds a bit worse than I'd originally thought when I starting writing this post.
Nevertheless, I'm going to stick to this goal — while also paying down my other debts aggressively.
It might be a struggle, but hopefully the incoming cash flow gets a kick start now that the hockey team we work for is in season — they are chronically months behind in payments to us. Really, last night, my wife informed me that they owe us in excess of $2k, but that's a whole other story… and one I don't really want to get in to…