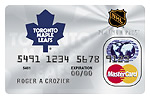 I updated the progress bars on the right this morning and you'll see that I didn't pay off the credit card balance in full with my last paycheck like I had originally planned on.
I have the funds in my checking account to do it, but it would make things rather tight for the next two weeks so I'm putting it off until the end of the month when I get paid again.
In the end, at worst, the delay will cost me less than $2 in finance charges, so I'm not going to let it bother me too much.
I also took a bit out of savings likely due in part to ING dropping their rate again. I guess I felt like the money wasn't doing anything for me just sitting there.
The progress there is almost embarassing, but once the credit card goal is complete, the auto loan will begin to rapidly evaporate and then I should have a few months right at the end of the year to build up savings.
We'll see.