Planning for Summer Vacation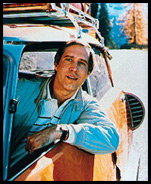 Well, I'm quickly realizing why we didn't go on vacation last year… Vacation is expensive!
As with past vacations, we're going to be doing a lot of driving…
Not like in the past — I'm allowing for a maximum of 9 hours per day in the car.
Yeah, that might sound crazy to some, but our 2006 vacation included a 22-hour drive session on the first day. The vacation before that boasted a 17-hour drive session, again, on the first day.
Obviously, for us, it's about "getting there."
Anyway, for 2008, it's shaping up to be a 10 day/9 night marathon of museums, festivals, concerts, baseball games, football games, zoos, aquariums, amusement parks, and various roadside attractions along the way — just the way we like it.
Nine states, one province. I've got something in mind each day.
So far, our first 4 days and nights are set in stone — reservations have been made and paid for to the tune of $679.89. That's just for accommodations.
We've also spent $111 for concert tickets along the way but for nearly all of the admission charges at the various stops along the way, we're planning to buy tickets at the gate.
If you add in the Garmin Nuvi 260 (and accessories) to the total from last weekend, we've spent $1039.67 so far. For 4 days.
That's not including gas, food, tolls, or any of the fees (parking & admission) associated with the "points of interest" along the way.
We're not exactly going frugal here — I won't stay in a hotel that has a number or color in the name, but we're not going "Showcase Showdown" style either. I'm just a little surprised at how quickly things are adding up.
In the end, I'd venture to guess that each day, including accommodations, food, gas, admission, will set us back around $425/day. Not exactly in the budget, but we'll make it work.
I'm thinking, with us paying for much of the trip well in advance, it won't hit (or hurt) the wallet in one fell swoop — and that will make a huge difference.
At any rate, with a daily expenditure of over $400, every single day better be pretty freaking awesome.
As we nail everything down, I'll post the full itinerary…