Photo of the Week: Ready and Waiting…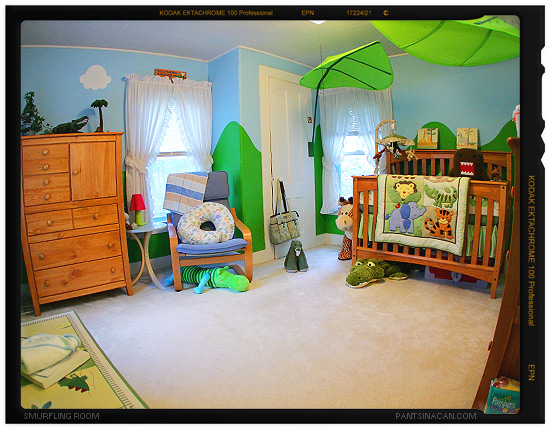 We're on the verge of a single digit countdown now…
The smurfling could decide to arrive at any time and, let me tell you, we're ready…
Well, I think we are…
(No credit given to that birthing class we took, though…)
But I must admit, I'm finding it almost unsettling to have a "due" date that isn't really set in stone. It's a blurry due date.
"Yeah, maybe this day, maybe that day. It'll be in a two-week window or so…"
It's foggy.
That doesn't really work well with me.
My cable bill is due on the 14th. My electric bill is due on the 27th. A project at work is due by 8:00 am on Monday.
The baby? Well…
For now, though, we're in a holding pattern of uncertainty…