Updated Photos of the Renovation: Stain & Trim Edition
Things have slowed down some on the renovation front. I gave an abbreviated update a couple of weeks ago with an updated view of our floor — thanks for the comments — but didn't post shots of every room since it didn't really appear that any progress had been made.
But since the last full update, well, things definitely look different! The floors are installed, they've been stained, the trim is probably around 90% complete, and the stairs, well, for the first time since I've lived in the house, they don't squeak.
Yep — midnight snack runs are possible without waking everyone up.
Here's the progression…
Living Room: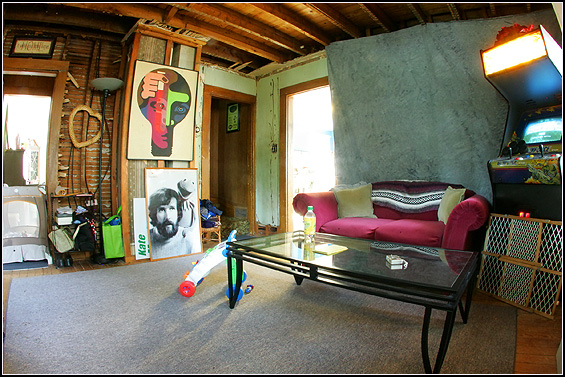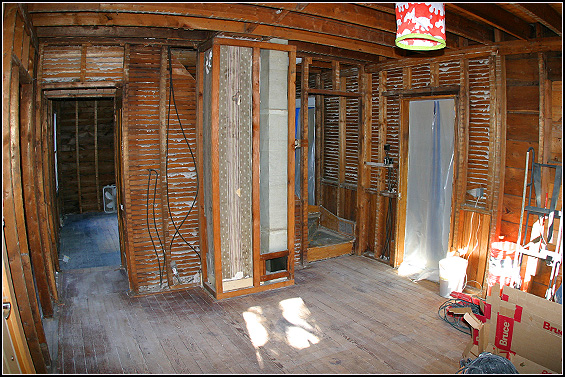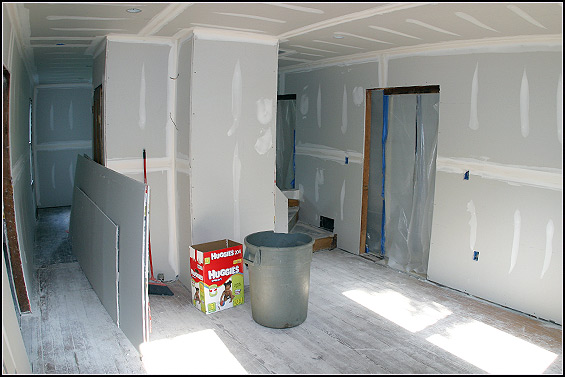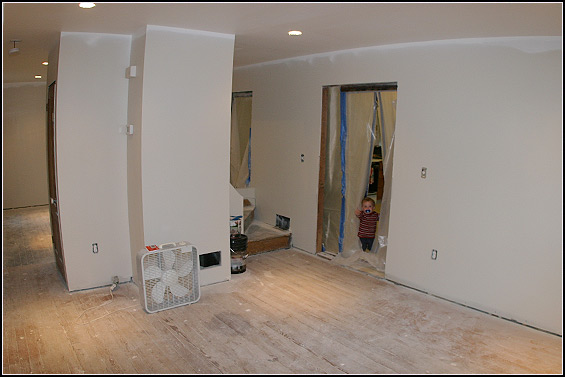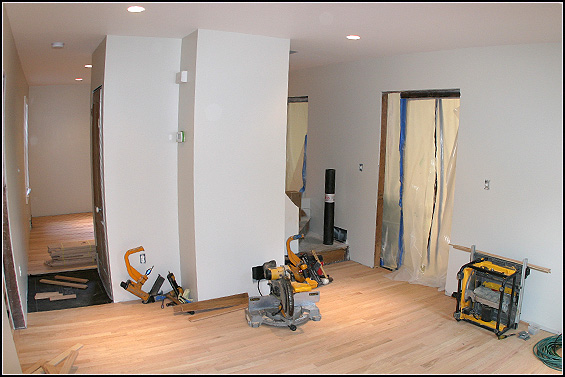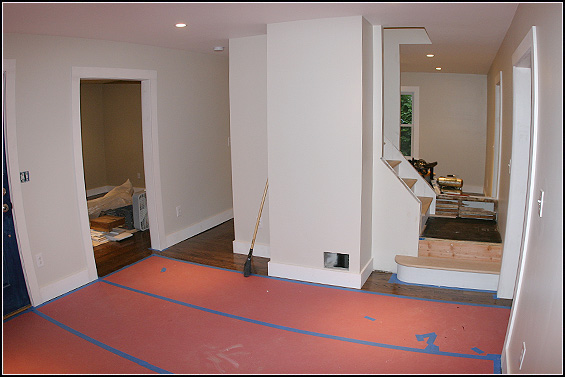 I wish I'd taken a photo before the guys put the paper on the floor — it kinda takes away from the room.
The floor colour is growing on me, though, and I'd have to agree with D's comment about dark floors making ceilings appear higher. Thankfully we're not one of those houses with cramped 7-foot ceilings anyway, but it really does make things feel taller.
I'd also have to agree with Ms Money Savvy's belief that darker floors look more sophisticated. She's right — I knew that I didn't want that generic blond colour that you see in all of the McMansions but I didn't really know what look I wanted. Now I do — sophisticated.
Parlor: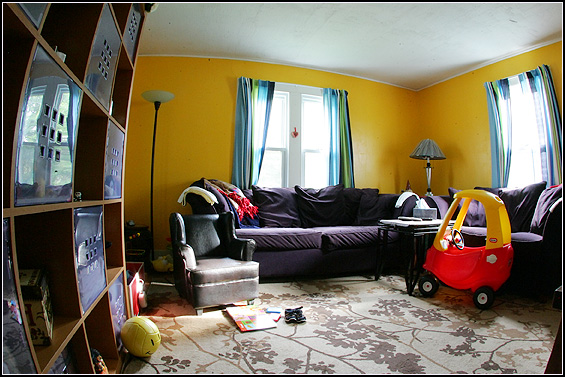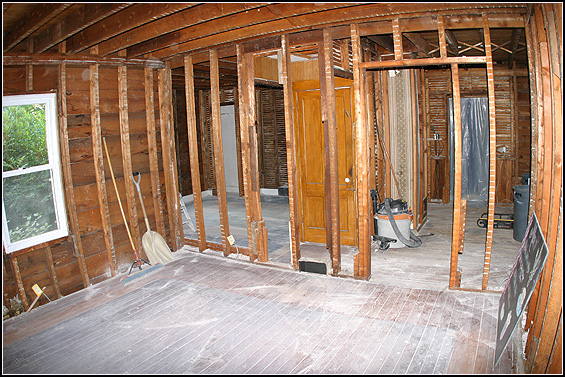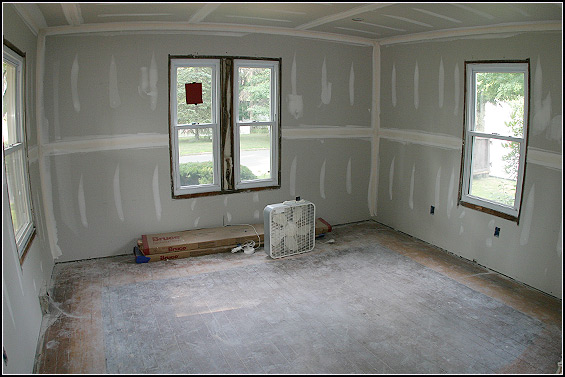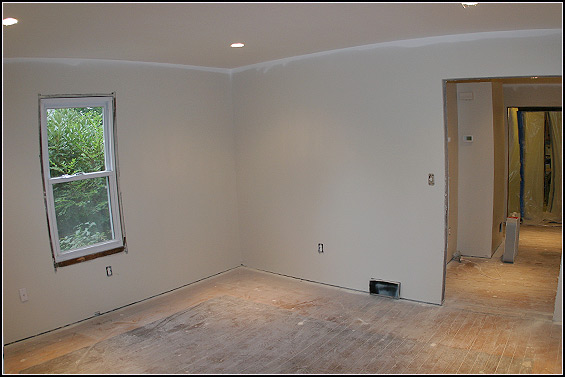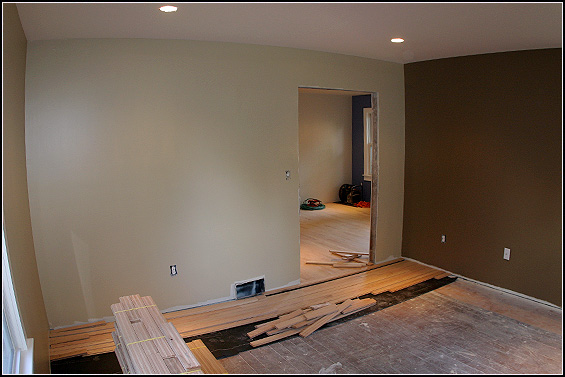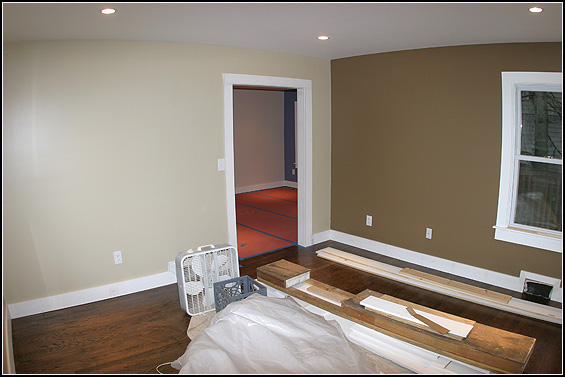 So, you see the darker wall over there? That's where the tv will likely end up. We'd really like to start moving on getting some furniture back in there but, as you can see, there are still a lot of "raw" materials for the still incomplete stairway taking up space.
Dining Room: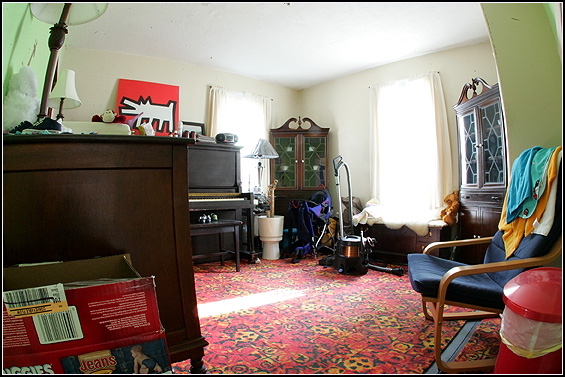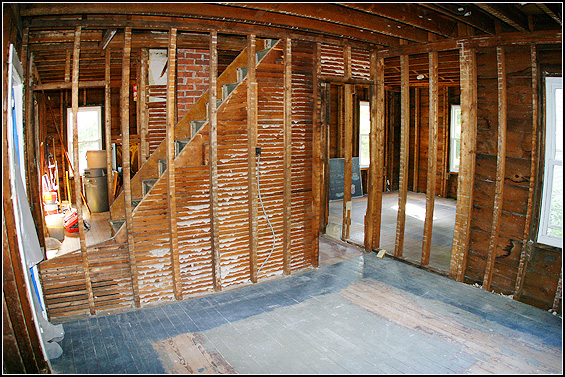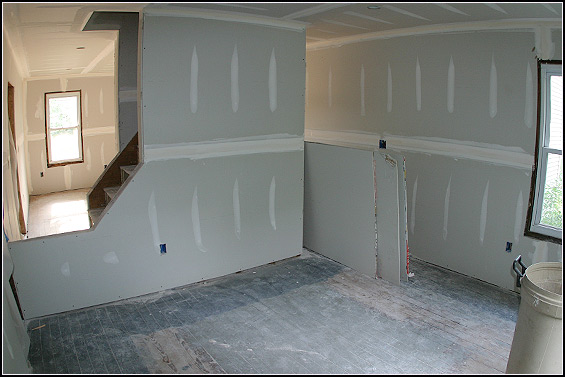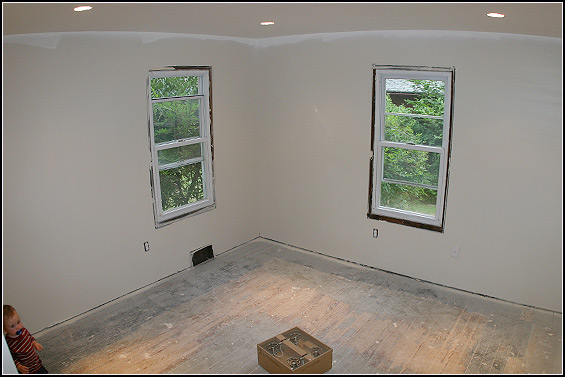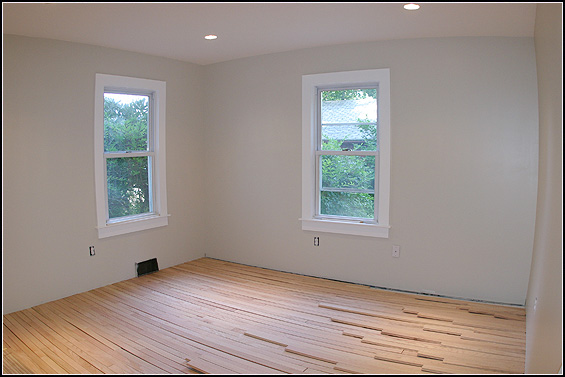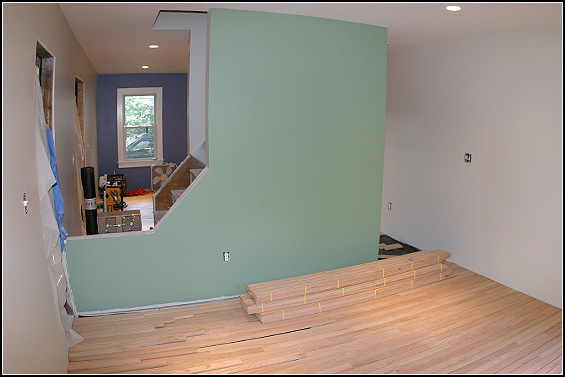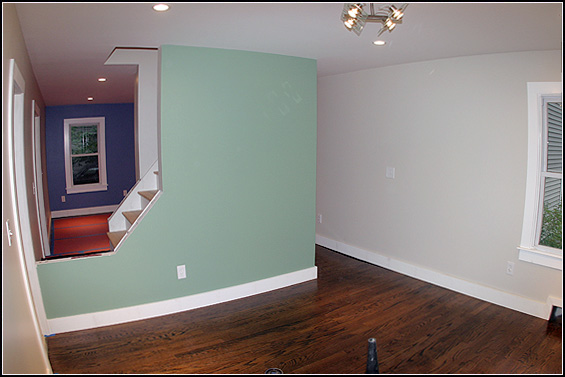 Well, this isn't goint to be the dining room when it's all said and done. The arcade games and all of our computer equipment will be in here. It might start to get a little cramped but, man, it'll be soooooooooo much nicer than our current digs. It'll also free-up a ton of space upstairs.
Stairs: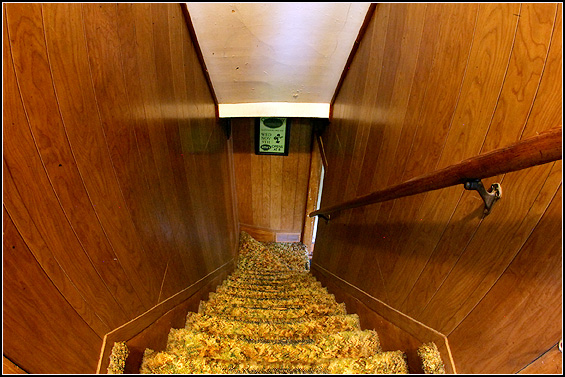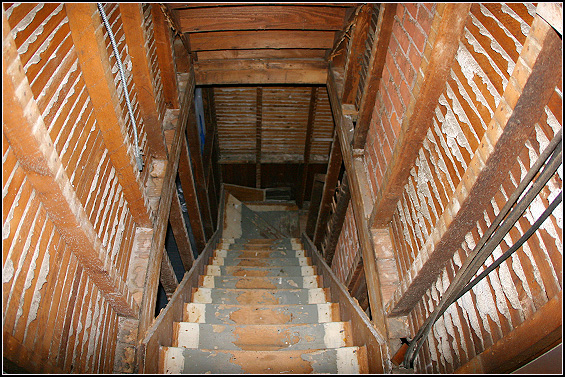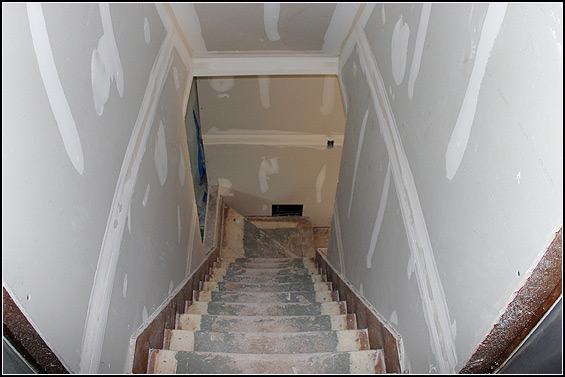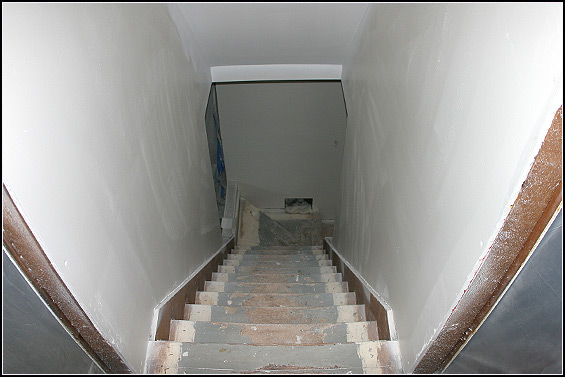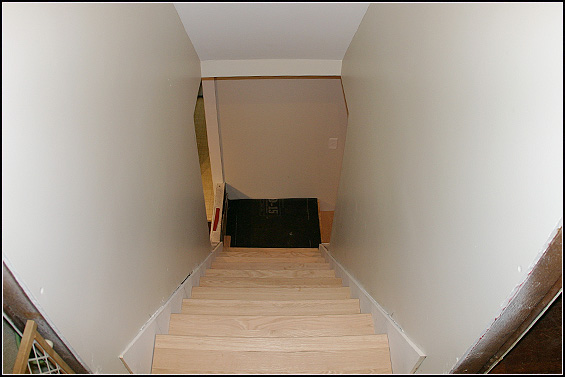 Just look at the first photo of the stairs and then the last. I mean, sure, they're not even close to complete yet but that's a HUGE improvement. No more warped wood paneling. No more worn-bare shag carpet. No more crumbling plaster falling from the ceiling.
Best of all — it's not dark and narrow anymore.
Biggest change over the past couple of weeks on the stairway — other than it having been completely rebuilt — is that the triangular stair towards the bottom is gone.
Apparently steps like that are no longer up to code so it's a full size landing down there. In addition, they added one more step that extends out in to living room.
Hopefully this is the home stretch. Just a few more paint touch-ups, the landing at the top of the stairs, a bit more trim, and a few doors left to be hung and we'll be done.
I can't wait to have a couch again.