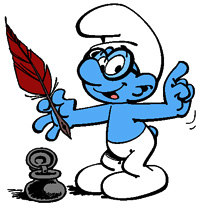 Where've I been?
Seriously, it's like I'd just up and quit this whole PIAC thing…
Not true — I am far behind on keeping everyone informed on my financial status and, yeah, some of that is by design. I'm embarrassed.
No worries, I'll spill the beans before too long. It's been a rough couple of months on the financial side of things.
But I also though I should let you all know that back on March 31st, we added another smurfling and officially joined the two-under-two club. Pretty exciting stuff.