Goodbye Verizon. Hello savings!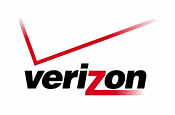 While working a golf tournament today, I came to the conclusion that I wasn't going to bother keeping my cell number when I make the switch to Virgin Mobile later this week.
When I arrived home, I called Verizon Wireless customer service. Amazingly, only a 2-3 minute hold time and the woman I spoke to, Shawnita, spoke perfect English. Things were going well so far.
I was prepared for a fight — you know, them saying I was breaking my contract or something and that it would cost me $175 to cancel, or maybe they'd pull a fast one and try to keep me by offering me even more minutes. You know, the passive aggressive technique credit card companies use when you activate a card. I hate that.
We went through the "verification" things like my name, address, account number, that sort of thing, and then she asked what she could do for me today.
When I told her I'd just like to cancel the service, she responded with the loaded question, "Well, that's unfortunate Brainy Smurf, is there a reason why?"
"Um, I just don't use the phone."
Silence. I heard a few keystrokes and then she said, "Wow, you really don't use the phone. Can't argue with that reason."
And with that, my Verizon Wireless account is no more.
It was so much easier than I expected.