Attention Walmart Shoppers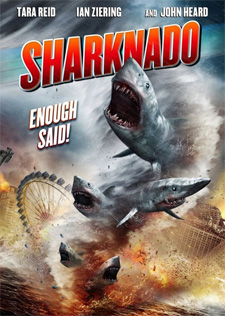 So, yesterday, we took a family trip to Walmart.
We don't go there very often, partially cause of how busy it always seems to be but mostly because of the people that shop and work there.
I'm not one to judge but… Wait, yes, I am one to judge…
Really — you might think websites like "People of Walmart" are a gross exaggeration of reality for comedic sake but, I'll tell you, there truly is no other demographic like the Walmart shopper.
Stereotypes exist because they are grounded in truth.
Walmart takes it to another level.
So, anyway, while I was digging through the $5 DVD bin with Duncan in search of Sharknado (don't judge — where else would I find it?) an announcement comes over the loud speaker.
"Attention Walmart shoppers…"
Yes, it really started like that, but not all cool like it would have sounded at K-Mart. Imagine it in the voice of a barely literate 20-something male hillbilly lacking front teeth.
Yeah — somehow Walmart brings out the hillbillies of Connecticut. Really, there was a shopper in there wearing a cowboy hat. In CONNECTICUT!?
The message continued, in the cadence of a first grader reading out loud, "In two minutes, [insert sponsor here] will be giving away one razor sharp paring knife to everyone in the store over the age of 21. Supplies are limited. Please visit the red kiosk at the back of the store near the baby aisle. First come, first serve."
Seriously?
First of all, a quick visual survey of the people surrounding me made it pretty unsettling that they we're about to hand out "razor" sharp knives.
There might even be a stampede — the word "FREE" in Walmart is almost like "FIRE" in a movie theatre.
Further — they're doing it in the baby aisle?
Are you kidding me?
I don't know about your local Walmart, but in all of them around here, the "baby" section is in the back corner. The "kitchenware" aisle is usually part of that middle section where lots of just random household stuff is. In short — they're not close to each other.
Why would *ever* you hand out knives to the gutter of society in an aisle full of diapers?
You can't make this stuff up.
Making things even funnier, err scarier, while we were checking out, there was an announcement asking employees to do a "safety sweep" of their departments…
Hmmmm… must've been a report of someone wielding a "razor" sharp knife or something.
Back to Target we go…