Seems nothing can be simple…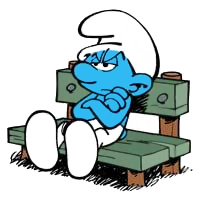 Yesterday in the mail I received a big packet from the new homeowners insurance company. It looked like an honest to goodness policy — so things look really good on that front.
But also tucked inside was a bill. Hmmmm…
Perhaps there was a misunderstanding on the phone when I called about securing a new insurance policy… I was willing to pay the premium right up front — over the phone the day I called even, but when he asked who was paying my current premium, I said that Countrywide was paying it through my escrow account.
With that, I assumed that that's the way things would continue.
Fine by me, it's never a good time to be writing $633 checks.
But looking at this new policy, in big bold letters, right at the top it says, "Direct Bill – Insured."
Maybe it's just me, but that implies that they're coming to me for direct payment.
So I logged on to Countrywide's website to see if they'd updated my insurance information on their end — to my amazement, they had! Hooray for Countrywide!
But it also showed that they hadn't paid the premium. Good, I thought — I'll just pay the premium myself.
In the past, Countrywide had paid the FAIR Plan (my old insurance carrier) LATE two out of the past three years. State-run plans for dilapidated crack houses with no running water are not cool when it comes to things like that.
One year, as it came down to the wire with my policy expiring, I paid them in person. Then Countrywide paid them again — a few days late.
Being that this was a new company and I didn't want to start the whole thing off as a big cluster-boink, or worse, a late payment, I logged on to the new carrier's website and scheduled a direct payment for this Friday.
I mean, the bill clearly indicated that I was being billed directly — not my mortgage company.
I felt pretty good. For about an hour.
Then I started to worry about Countrywide… Are they going to pay it a second time? Hey, at least it won't be late this year, I tried telling myself, just paid twice…
But what if they really screw up and send payment to the FAIR plan again? Will that result in an escrow shortage where Countrywide will raise my mortgage payment for the next 12 months because they screwed up and paid a bill that never had to be paid? That happened back in 2003 or 2004…
Oh crap…
I frantically logged on to Countrywide's website and submitted a message detailing that I'd just switched insurance carriers, and that their site correctly lists the new carrier (shocking!), but that I'd already paid the premium. I basically asked, "Can you remove the insurance premium from your responsibility? I've already paid the premium — I don't need it to be paid from my escrow account."
Then I went to bed.
I get up this morning and check my transaction history on Countrywide and poof!
They paid the premium.
Dated Tuesday. That was two days ago.
But it didn't show up on my transaction history yesterday. Wtf?
Ugh…
So I just sent them another message asking them to ignore last night's message because they'd already paid it — but next year, I'd prefer to pay it myself. We'll see what they say.
Then I went to the new insurer's site to cancel the payment scheduled for tomorrow.
What a pain!
Now, I know, I should be pretty happy that I'm now holding on to the $633 in my checking account.
Yeah, that's a welcome "drawback", but the anxiety of relying on a company (Countrywide) that I don't trust is *so* not worth it.
(They've paid my insurance bill late twice and city tax bill late, well, always. I'm not even talking about all of the PMI nonsense. Would you trust them with your important bills?)
Really, I'd much prefer to be responsible for, and pay, my own bills.
Hopefully this doesn't happen again next year.
Big sigh…