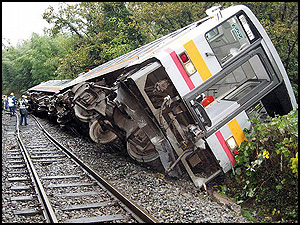 Well, I told myself that I wasn't going to go shopping yesterday morning…
I managed that.
I rolled over to look at the clock and 4:15 am and told myself, "Nope, not getting up…"
I did the same thing at 5:34 am.
And again at 6:40 am.
See, at our house, we never even received a Walmart Black Friday flyer… I'm not sure why, maybe our mailman ate it or something, but my guess is that it was a blessing that it never arrived.
I'm not saying that I would have bought anything, I never have, but I have made it a bit of a tradition to hang out in the parking lot of BestBuy, Circuit City, and/or Walmart at unmentionable hours on the day after Thanksgiving.
This year, I slept in.
By "slept in", I mean that I didn't get out of bed until 7:09 am.
From there, I went through my usual weekday routine and headed to work.
The office was closed on Friday, but not really. Black Friday has always been one of those grey areas.
I sat down at my desk, checked my email, tied up a few loose ends left over from Wednesday afternoon, and soon realized that I really had nothing left to do.
It was 8:10 am.
To justify the time it took to drive in to work, I wasn't about to leave so soon, so I fired up the internet and headed to one of my favorite game worn hockey jersey message boards.
There, right at the top, just listed moments earlier, were three jerseys for sale from the team we have season tickets for…
You're kidding me?
I've been looking for something from this team for nearly a year without any luck, but today, of all days, there are THREE of them for sale?! Ugh…
A few emails were exchanged, some pictures sent, and by 9:53 am, a PayPal transaction had been completed. I am now the proud owner of two of those jerseys.
So much for a frugal Black Friday, huh?
But wait, it gets even more ridiculous…
One of the companies that markets these jerseys for the various leagues decided to have a Black Friday sale of their own — which they announced in a broadcast email…
In a creative way of doing things, their gimmick was for any player's jersey in stock who played in a game on Black Friday, the price would be discounted by 50%…
Tell me this isn't happening.
Needless to say, at noon, as the Boston Bruins were hosting the New York Islanders, I was looking up and down the line-ups to see if anyone peaked my interest.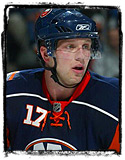 To my dismay, Thomas Pöck (one of the few truly nice professional athletes out there) was a healthy scratch. Probably a good thing… I mean, that alone saved me a few hundred dollars…
Of course, there were a number a games to be played later in the day, but that would give me more time to rethink the decision that I'd already made to spend, spend, spend…
In the end though, I couldn't pass it up. A fifty percent savings was too much to shrug off.
When the puck dropped at 7:07 pm and I could confirm that "my" players were playing, I added two more jerseys to the collection — one from the Columbus Blue Jackets and one from the Tampa Bay Lightning.
That's in addition to the two college jerseys I picked up this morning…
Wow, I'm gonna be holding my head in my hands when the bill comes in just like all those people who bough 50-inch televisions at four in the morning…
Crazy how quickly a sound financial plan can be derailed…
What'd that last, 4 days?
In the end, though, while I unexpectedly spent a lot of money on Black Friday, I feel that I got some great value…
I know, I know, where's the value in shredded polyester…
But, hey, at least this year I could afford it!