Argh!? Seems I Spoke too Soon…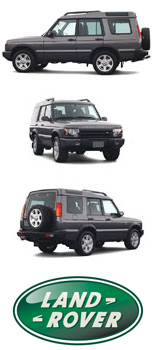 So, just a couple of days ago I wrote about how the Land Rover hasn't had any "incidents" for about six months…
Well, yesterday, we had a little bit of snow, I was at a stop light, fourth or fifth in line, looked in my rear view and saw a Chevy Impala closing in fast.
He wasn't sliding, no, this wasn't weather related.
He just wasn't paying attention.
SMASH!
My first thought was, "Damn… I really like this car…"
When I got out of the car, I was surprised to see how little damage was done to my car.
Back bumber is a little messed up and one of the parking lights encased in the bumber was totally smashed and hanging by a couple of wires.
The Impala didn't fare as well and, yes, that makes me smile.
His headlight was smashed with glass and mirror crap everywhere, the grill came off, and the hood was crinkled up all the way back to the windshield.
Ha-ha.
While it sucks to be me…it REALLY sucks to be that dude.
The police came, and another motorist (the person behind the dude that hit me) even stuck around to give a statement. I wish that'd happened in my last fender-bender where I was wrongfully hosed.
Anyway, I'll keep everyone posted on how the insurance claim goes…