Debt Payment: Check | Savings: Um, Maybe Next Year…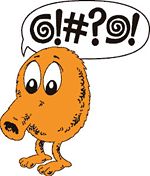 I've just updated my side bar progress for my
2008 goals and so far, I'm well ahead of pace.
My financial goals added up to $30846 this year. To date, I'm right around $21k of the way there or just under 70%.
We're just over the half way point of the year, so things should be looking great, right?
Well…
Starting at the top, I have finally conquered the credit card monster. I'll never again approach my all time high of around $28k. I'm done with that forever and by "that", I mean carrying a high interest balance.
Since paying it off in full, I've run up around over $1k every now and then, only to pay it off in full before the statement is issued.
Moving down to my savings goal, I dunno, lately I'm just having a hard time imagining this goal coming to fruition in the next 5 months. Simple math tells me that it can be done (at the rate of $2k per month).
That number seems crazy-high to me, but it's right around the amount that I've been throwing towards debt for years now. With the debt gone (just around the corner), it shouldn't be a problem but for some reason, I just can't imagine throwing that kind of money towards savings on a monthly basis…
Ahhh, the PMI…
While I've reached the goal I set back in December, I can't yet claim that I've eliminated PMI. It's been an on-going process and I'm still sending additional money towards my mortgage to make it finally happen. (please?) So, while this goal may appear to have been completed, it continues to suck up a large portion of my monthly budget which would otherwise go elsewhere…
The last goal is my auto loan — listed last because it has *always* been the lowest priority.
That's about to change though as I've already initiated a payment plan that will see it drop a minimum of $900 per month starting this week and being in my "Red Zone", it will be done and over with by mid-September and possibly even sooner.
In the end, three out of four isn't bad. I've mastered debt repayment already, but getting the hang of saving is still a work in progress…
Maybe next year…
(I know, I know… It's only July…)